Over Autimaat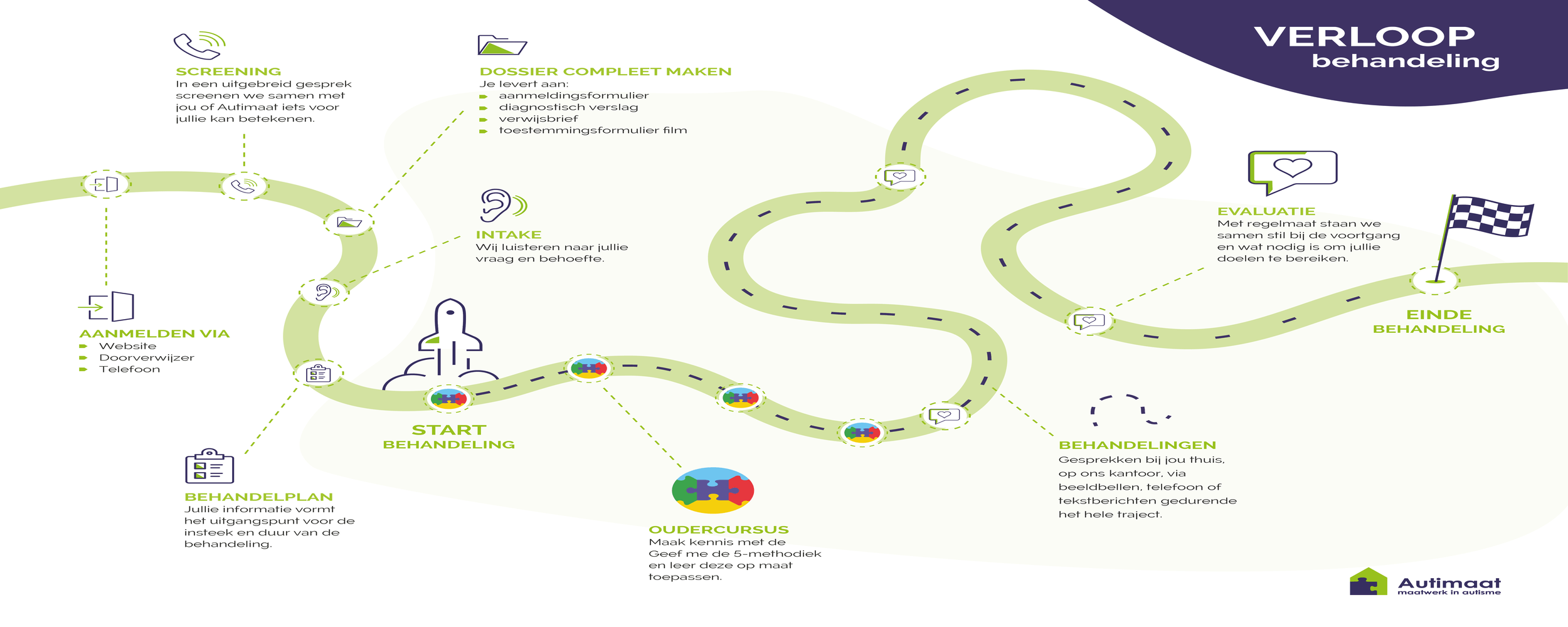 Autimaat is een sggz-instelling met locaties in Doetinchem, Deventer en Arnhem. Autimaat levert maatwerk in autisme en is gespecialiseerd in systeembehandeling. Daarnaast biedt Autimaat in Doetinchem naschoolse begeleiding en beschermd/begeleid wonen.

Binnen de systeembehandeling kijkt Autimaat verder dan alleen degene met autisme. Het hele gezin wordt erbij betrokken en als dat nodig is ook de school of het werk van het kind/de cliënt. De regiebehandelaren zijn gz-psychologen en een (kinder-en jeugd)psychiater.
Naschoolse begeleiding biedt Autimaat enkel in Doetinchem. Deze begeleiding is voor jongeren met autisme uit het voortgezet onderwijs (en het mbo) die moeite hebben met het plannen en organiseren van alle schoolse taken.
Gespecialiseerd begeleid wonen biedt Autimaat ook alleen in Doetinchem. Deze woonbegeleiding is voor jongeren vanaf 18 jaar met autisme of vergelijkbare problematiek. Autimaat huurt via de woningbouwcorporatie kleine, reguliere woningen in Doetinchem. In deze woningen vindt de begeleiding plaats.

Autimaat en Geef me de 5
Autimaat is in 2006 ontstaan vanuit de organisatie Geef me de 5 door de grote vraag naar behandeling en begeleiding volgens deze methodiek. Alle medewerkers zijn erin opgeleid en beide organisaties werken nauw samen.